ADifferentKindOfPain
age: 28
sex: male
sexuality: straight
location: Houston, Texas (United States)

Last online: September 21st, 2014, 11:42 am
member since: November 8th, 2009
title: Starling

Blog: Ugh (New blog)




View ADifferentKindOfPain's Gallery (20 pictures)
About Me

¬_¬ ��� ¬_¬


Ð?Ñ?ивеÑ?
Do I trust some and get fooled by phoniness or do I trust nobody and live in loneliness?
Vertraue ich einigen und werde von Falschheit ausgetrickst oder ich vertraue niemandem und wohne in Einsamkeit?
Hör auf mir zu sagen dass es in Ordnung ist.
Ich glaube nicht jede ScheiÃ?e, die du mir sagst
Second chances, they never matter, people never change
Eine anderes Art von Schmerz
Ñ?азлиÑ?нÑ?е видÑ? боли





Hello, My name is Zeke. I'm 25 years old. I live in Houston, Texas. I am single. I'm learning German and soon Russian. I want to live in Germany. I smoke and drink. I don't have many friends. I'm a great person once you talk to me. I'm currently jobless but I'm searching for a job. Any other shit you want to know just ask.



Hallo!. Ich heiÃ?e Zeke. Ich bin 25 Jahre alt. Ich wohne aus Houston, Texas. Ich bin ledig. Ich lerne Deutsch und bald Russisch. Ich will in Deutschland wohnen. Ich rauche und trinken. Ich habe viele Freunde nicht. Ich bin einen guten Freund, wenn du mir sprichst. Ich bin momentan arbeitslos aber ich suche eine Arbeit. Etwas willst du zu wissen, gerade fragt.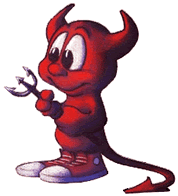 Ich habe Paranoide Persönlichkeitsstörung.

Ich traue Leute nicht.

Ich hasse Lügner.

Ich hasse Leute, wer kennt die englische Sprache und man kann es korrekt nicht schreiben. Du sprichst mich nicht. Du musst korrekte Englisch mit mir sprechen. Wenn deine Muttersprache ist nicht Englisch, dann es okay ist. Mein Deutsch ist nicht gut. Ich verstehe.

Ich erinnere mich an viele Sachen nicht.

Du kämpfst mich und ich kämpfe dich zurück.



I have paranoia personality disorder.

I have trust issues.

I hate LIARS

I hate people whose native language is English and can't even spell simple words like I, you, you're, your, me, love, etc correct. If you can't type proper English to me, then don't bother messaging to me. Because, it annoys the hell out of me and makes you look retarded.

I have my own respect, my own morals and my own beliefs, don't try and make me believe what you think is right to you.

I'm not perfect, because I carry alot of baggage.

I have issues of being insecure, I can thank a few people for that.

I don't care if you like me or not. I probably would not of liked you anyways.

Just because I looked at your profile doesn't mean I'm stalking you, I wanna fuck your brains out or date you.

I don't remember alot of stuff.

I'm an honest person, I don't cheat or use anyone for any gain when I'm dating them

I don't expect you to do it to me

I believe in Karma, anything you do it will always bite you back

I found out the hard way and this is where I am now

Don't expect shit from me if you can't give back

Fuck me over and I'll never forget it

I'm a great person til you fuck me over

I'd do anything for my friends and family

I'm not afraid of speaking what is on my mind, whether you like it or not you'll hear it

I'm not a push over

You fight me and I'll fight back

I'm just as complicated as the next person


Favorite Music
Oomph!

Rammstein

E Nomine

Juli

Silbermond

Neuroticfish

Apoptygma Berzerk

VNV Nation

Assemblage 23

Suicide Commando

XP8

Massive Attack

Stone Sour

Rev Theory

Nirvana

Deftones

Favorite Movies